Keynote Speakers of 2020
Keynote Speakers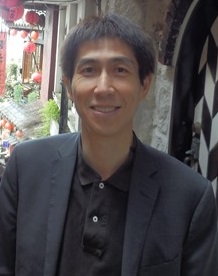 Prof. Tozaki Hajime
Waseda University, Japan
Prof. Hajime Tozaki was born in Osaka in 1963, Dr. Tozaki is Professor at the Organization for Asian Studies, Waseda Business School, Waseda University, Japan. He graduated from Kyoto University, where he majored in economics. He worked for Japan Airlines between 1986 and 1994. He pursued doctoral studies in business administration at the University of Glasgow, and, in 1995, received his PhD in economics from Kyoto University. He has been an associate professor at Teikyo University and a professor at Meiji University. His published works include Johoka jidai no koku sangyo (Aviation Industry in the Information Age) and Koku sangyo to raifurain (Aviation Industry and Lifelines).

Keynote Speakers of 2019
Keynote Speakers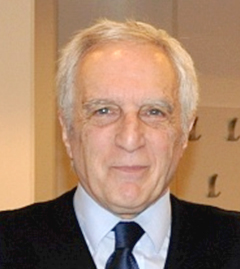 Prof. Luiz Moutinho
University of Suffolk, England
Professor Luiz Moutinho (BA, MA, PhD, FCIM) is Visiting Professor of Marketing at Suffolk Business School, Faculty of Arts, Business and Applied Social Science, University of Suffolk, Ipswich, England, Adjunct Professor of Marketing at Graduate School of Business, University of the South Pacific, Suva, Fiji, and Visiting Professor of Marketing at Universidade Europeia and the Marketing School, Portugal.
During 2015 - 2017 he was professor of BioMarketing and Futures Research at the DCU Business School, Dublin City University, Ireland. This was the first Chair in the world on both domains - BioMarketing and Futures Research. Previously, and for 20 years, he had been appointed as the Foundation Chair of Marketing at the Adam Smith Business School, University of Glasgow, Scotland. In 2017 Luiz Moutinho received a degree of Professor Honoris Causa from the University of Tourism and Management Skopje, FYR of Macedonia.
He completed his PhD at the University of Sheffield in 1982. He has been a Full Professor for 29 years and held posts at Cardiff Business School, University of Wales College of Cardiff, Cleveland State University, Ohio, USA, Northern Arizona University, USA and California State University, USA. He has held Visiting Professorship positions at numerous universities in China, Lithuania, Austria, New Zealand, Denmark, Slovenia, Portugal, Hungary, Taiwan, Brazil, Colombia and Cyprus.
Between 1987 and 1989 he was the Director of the Doctoral Programmes at the Confederation of Scottish Business Schools and at the Cardiff Business School between 1993 and 1996. He was Director of the Doctoral Programme in Management at the University of Glasgow between 1996 and 2004.
Professor Moutinho is the Founding Editor-in-Chief of the Journal of Modelling in Management (JM2) and co-editor of the Innovative Marketing Journal. He has another 4 Associate Editorships as well as being in the Editorial Boards of another 47 international academic journals.
His areas of research interest encompass bio-marketing, neuroscience in marketing, EmoWear - a wearable tech device that detects human emotions, evolutionary algorithms, human-computer interaction, the use of artificial neural networks in marketing, modelling consumer behaviour, futures research, marketing futurecast and tourism and marketing. Other primary areas of Professor Moutinho's academic research are related to modelling processes of consumer behaviour. Currently, he is Program Designer and Faculty Member at Neuroscience Ltd. (Neuroscience - Academic and Business Solutions).
He has developed a number of conceptual models over the years in areas such as tourism destination decision processes, automated banking, supermarket patronage, among other areas. The testing of these research models has been based on the application of many different statistical, computer and mathematical modelling techniques ranging from multidimensional scaling, multinomial logit generalised linear models (GLMs) and linear structural relations to neural networks, ordered probit, simulated annealing, tabu search, genetic algorithms, memetic algorithms and fuzzy logic. Professor Moutinho has over 150 articles published in refereed academic journals, 32 books and more than 10,800 academic citations, a h-index of 49 and an i10-index of 156 (by the end of 2017).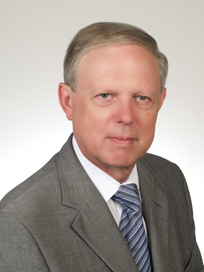 Prof. Wojciech Cellary
Poznan University of Economics and Business, Poland
WOJCIECH CELLARY received the M.Sc. (1974), Ph.D. (1977) and Dr. Hab. (1981) degrees all from the Technical University of Poznan (Poland). In 1989 he received the title of Professor. From 1974 to 1992 he was with the Technical University of Poznan, from 1987 to 1991 serving as the scientific director of the Institute of Computing Science. From 1992 to 1996 he served as the vice-president responsible for research of the Franco-Polish School of New Information and Communication Technologies. In 1996 he joined the Poznan University of Economics. Currently he is head of the Department of Information Technology. He has been a visiting professor at the following universities: University of Nancy I, University of Nancy II, University of Paris-Sud, University of Paris-Dauphine, France, University of Genova, University of Ancona, Italy, United Nations University in Macao and United Nations University in Guimaraes (Portugal). He has lead numerous industrial projects on the development of hardware and software of computer systems and their applications in telecommunications, the computer industry, the electric power industry, and education. The projects were supported by Polish, French and American industry, Polish Ministry for Research and Higher Education, as well as UE Framework Programmes. He is co-author of 3 European patents. He served as a consultant to the Polish Ministries of: Science, Education, Telecommunications, Interior, Administration, Digitization and Regional Development, Polish Parliament and Senate, as well as many research institutes and governmental projects. He has been a main organizer of 50 scientific national and international conferences and he has been a member of the program committees of additional 350 conferences. He is author or co-author of 10 books, an editor or co-editor of 10 books, author of 22 chapters in books, and over 150 articles in journals and conference proceedings. Currently his department is specializing in Virtual/Augmented Reality and Internet of Things.
Speech Title: The Impact of Emerging It on Privacy as A Key Factor of Future E-Business
Abstract: Future e-business will be significantly affected by emerging information technologies such as the internet of things, augmented reality, biometrics, cloud computing and big data analysis. Providing big business opportunities and promises of further growth, those technologies pose a severe threat to privacy that will be a key factor of e-business acceptance by consumers. The growing impact of emerging information technologies on persons' privacy is explained. The modus operandi of several specific privacy destroying technologies is analyzed, as well as mutual dependencies among presented technologies.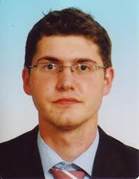 Assoc. Prof. Petr Hajek
University of Pardubice, Czech Republic
Petr Hajek received M.S. degree in economic policy and administration from the University of Pardubice, Czech Republic, in 2003, and a Ph.D. degree in system engineering and informatics from the University of Pardubice, Czech Republic, in 2006. He is currently an associate professor with the Institute of System Engineering and Informatics, Faculty of Economics and Administration, University of Pardubice, Czech Republic. He was a visiting professor of the University of Czestochowa. He is the author or coauthor of four books and more than 100 articles. His current research interests include business decision making, soft computing, text mining and knowledge-based systems. He is a fellow of the Association for Information Systems (AIS). He has served on many international program committees and he is also a member of the editorial board of several international leading journals, such as Mathematical Problems in Engineering and Journal of Innovation and Entrepreneurship.
Speech Title: Supporting Business Financial Decisions using Text Mining
Abstract: Financial managers make decisions on asset and financial structure, expense and income as well as profit distribution. In particular, accounting information provide important support to their decision making. Quantitative financial information, however, comprises only approximately 20% of all the information contained in company-related text documents. Moreover, important information on business activities and results are usually stated in verbal rather than in numerical form. Verbal comments are also important for investors, which use them as a basis to evaluate investment opportunities. Therefore, understanding how the qualitative information in the documents can be automatically extracted and used to predict financial indicators is obviously of great importance to not only to financial managers but also to the remaining stakeholders, including investors, financial institutions and regulators. Substantial losses suffered by investors during the global financial crisis nearly ten years ago and the need to reduce information asymmetry between corporate management and other firm stakeholders give such prediction models paramount importance in current financial systems. The talk will introduce the consequences of using text information in business financial decision making. I will describe how combining numerical financial ratios with text information can be used to predict various financial indicators used in financial decision-making. The talk will show that this can lead to a much richer understanding of the role of opinion expressed by various insiders/outsiders in corporate financial decision-making.